$42.95
Thin, durable, and comfortable gloves that are infused with Far-Infrared fibers.
All the benefits of pressure gloves without the discomfort of compression!
Glove fabric is infused with far-infrared emitting minerals
Fabric emits far-infrared rays keeping muscles, joints, tendons, and ligaments supple and relaxed
Gloves help harmonize bodily functions safely and naturally stimulating recovery time, promoting blood circulation, increasing oxygen flow, and ultimately reducing pain and stiffness
Material is breathable with wicking qualities
Comfortable to wear while resting or during activity
Can be used as a liner to a heavier glove or alone
Description
'Quick' Product Facts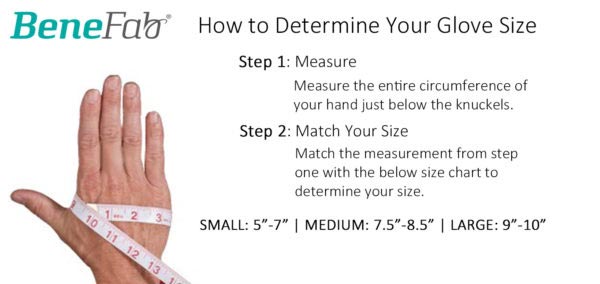 Quick dry technology
Machine washable.
Wash COLD with a mild detergent. Line dry.
Available in black only.
Small, medium, and large sizes.
When choosing a size, please refer to the sizing guide to the right.
Shipping
All orders are shipped via USPS Priority Shipping and are delivered within 3 – 5 business days from the date of your order.